"Girlfriend Therapy™, goal is to empower real women in real time through the truth of God's Word and encourage them to be all that God has designed them to be without apology or compromise!"
~ Kwanza, Founder
Dyani has had a unique life journey that could have only been orchestrated by God. She was born in Brooklyn, NY and grew up in the Dominican Republic. Her assignment is to encourage all women to discover the beauty God placed within each of them, knowing that this beauty will naturally permeate outward. Qualified only by God's grace, Dyani offers her gentle straightforwardness and dynamic personality as she shares her divinely inspired message. She believes that the only way to truly know who you are is through a relationship with God and understanding who He created you to be. The mantel she carries is that of excellence; her standard is to do all she does with excellence to the glory of God. Dyani is the wife of her God-sent husband, DaVaughn.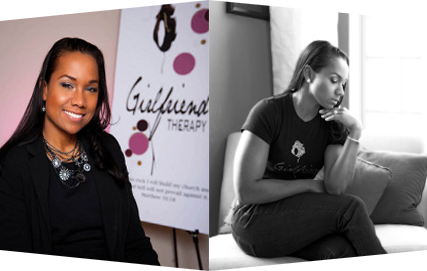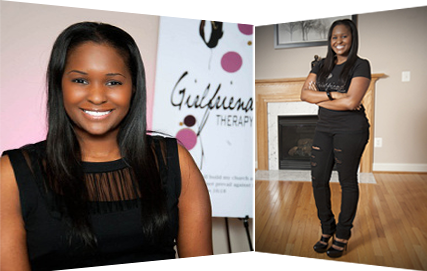 Ericka Leann was born in Los Angeles, California. She is the founder of Discover Your Perfect, Inc. Ericka's mantle is to motivate, empower, and educate youth and young adults to become confident, productive and successful by living a Godly life. Ericka teaches the importance of being educated and empowered Christians through the Word of God. Her foundation scripture for ministry is Matthew 5:43-48, "… therefore you shall be perfect, just as your Father in Heaven is perfect." Ericka is the wife of Josh and together they have three beautiful children Brianna, Kyla and Josh Jr.
Jonelle, "Lady Jo" is the First Lady of Transformation of Life Christian Center. She communicates God's Word with warmth and grace, inspiring others to pursue a more intimate relationship with Him. She has a love for helping women know their true value and worth through the eyes of God and helping them discover their potential to influence the world around them. It is that passion that encourages her to empower women to experience God's purpose and plan for their life. Jonelle desires to see herself and others embrace the joys of walking with Christ in every day experiences. Jonelle is the wife of Pastor R. Kevin Hooks, and they are honored to have three wonderful children: Aaron Michael, Jordan Madison, and Andrew Morgan.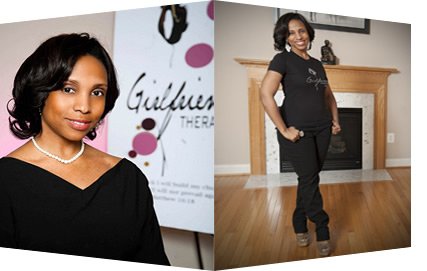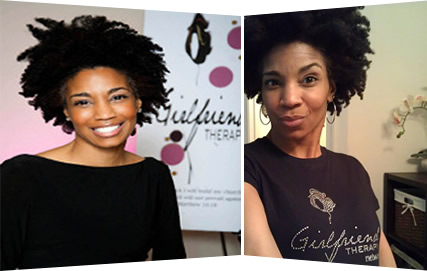 Kwanza is the founder of Girlfriend Therapy™ Inc. She is dedicated to walking out God's purpose and plan for her life. Kwanza is a Speaker, Conference Host, Publisher and Author. She travels the country sharing the uncompromising Word of God with women from all walks of life. She fully accepts her role as a creative communicator of God's Word and embraces every opportunity to minister God's Word. Kwanza is the President and CEO of First Fruits Publishing, LLC. She is the author of No Greater Love (2009) and According to Your Faith Be it Unto You (2012). She is married to Quinton and together they have two amazing children Quinton Jr. and Nia.
Nia's purpose is to share the love of God. She ministers through the gift of song. Nia realized at a very young age that all she is and all that she will ever hope to be is by God's grace. Nia publishes an inspirational blog, Be You for a Purpose, where she encourages readers to find purpose in everything they say and do. Nia encourages women to live life in such a way that exemplifies who God called them to be. Her word of encouragement for women is, "God has a purpose for your life so live life on purpose."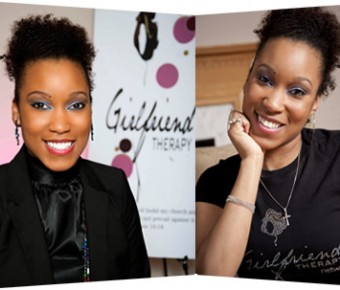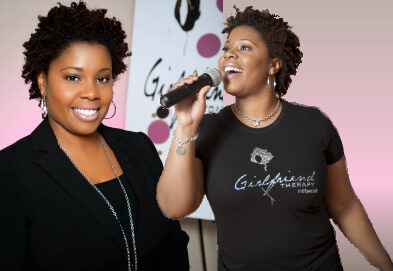 Shante is a praise and worship leader that thoroughly enjoys ushering God's people to a place of intimate communion with Him. She has been leading worship for over 10 years and has grown into a Levite that is passionate about helping set the atmosphere for God and His anointing to take complete control and speak to His people. Shante sings with the Soulful Symphony in Baltimore, MD. She sings and leads praise team and worship alongside her husband, Aaron they are the proud parents of Zoe, and Caleb.